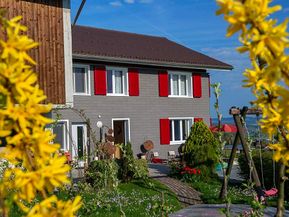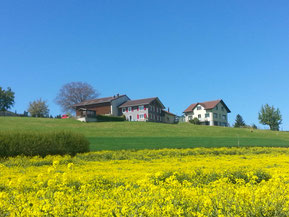 Sniff the smell of the country
and enjoy the view over the lake sempach.
Sleep an have breakfast on the farm, pure relaxation!
For one night or longer, in one of the guest romms or from 3 nights as a whole apartment.
The ground floor is barrier-free and has 3 guest rooms, a lounge with option of food and a spaciuos communal bathroom with toilet/shower for the two bed room and the single room. WLAN and Televsion.
1 Double room with own Toilet/Shower
1 Two bed room
1 Single room
On the first floor you have the opportunity to rent monthly or longer a furnished room. Write an email or contact us by phone.
The BnB Bauernhof Bisang and the Kohlweid farm
are the luxury of our days, because it requires what has become most precious in our society: Time, attention and space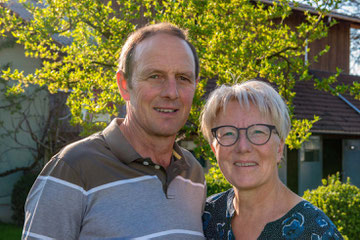 We want to give you an insight into our paradise. Come over and look behind the scenes with us. Find out about the variety of everyday work on the farm. Get tips and suggestions for enjoyment in everyday life. In short, immerse yourself in our great little world.
Your hosts: Farmer Marie-Theres & farmer Walter Bisang