Single room "Kirsche"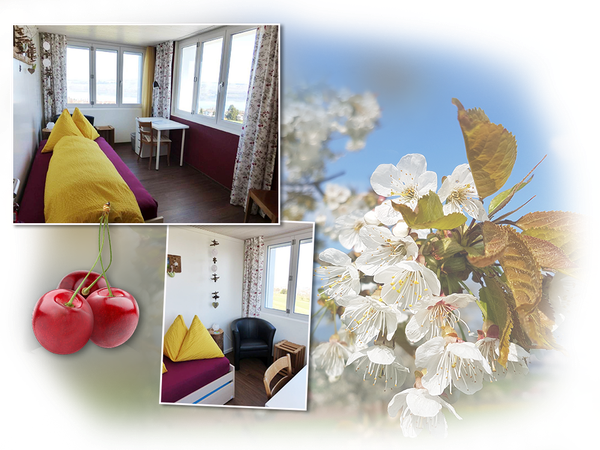 The cherry is a plant species from the genus Prunus in the family of rose plants. They are fruits that are often eaten by birds. But man also likes to eat cherries, especially those of breeding forms.
Our particularly bright single room "Cherry" has a size of 10 m2. In addition to a comfortable bed, it is equipped with a table and a chair. The magnificent views of Lake Sempach and the Swiss Alps are highly appreciated by all guests. The barrier-free bath is directly opposite. It has a double washbasin and is equipped with all the necessary accessories.