Two bed room "Zwetschge"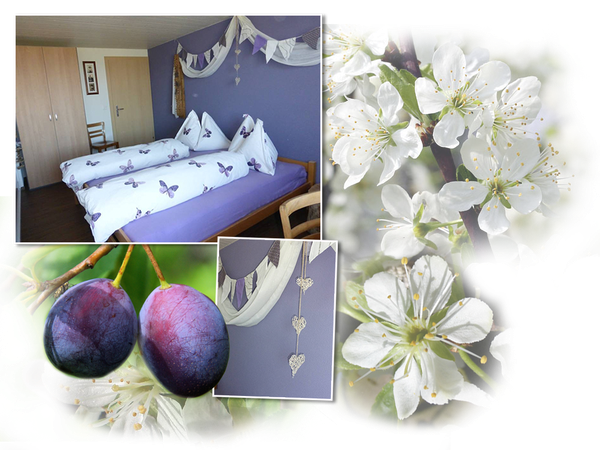 The real damson is a subspecies of plum. It is grown as a fruit tree in Europe, Western Asia, North America and North and South Africa. In Austria, the name is partly also written Zwetschke, regional in Germany referred to as Zwetsche or Quetsche.
The "Zwetschge" two bed room with 13 m2, decorated in purple, is highly appreciated by the guests for its soothing colour. We often hear that you sleep particularly well here. But isn't that also because of the good air and the quiet location? The entrance to the barrier-free bathroom is just a few steps away. It is spacious and equipped with all modern equipment.